Pros & Cons of Buying Women shoes in Pakistan
Finding shoes online can be a challenging task especially when you are concerned about the shoes quality, your size and the brand.
Most of the people don't know what their shoe size is and even if they know their size they don't know what shoes they will be getting after they click order now button.
It is not a secret that in Pakistan scammers are at high, people are scared to shop online in Pakistan because of these scam online pages and websites.
There are a lot of factors to consider:
There are a lot of shoe brands or shoe sellers in Pakistan, but you need to know what type of shoes you want to buy.
What is the shoe brand that is being offered in Pakistan.
Is cash on delivery available by the seller or manufacturer?
What sizes are available, what is the size chart they are following, whether they are focusing on USA sizes or EURO sizes.
What is the return or exchange policy the seller is offering.
What people says about this brand or shoe that you are going to order, best way to find out about it by searching customer reviews.
Having 4.7 out of 5 is a great number
Having good reviews is something that you can't fake. If you have good reviews then most likely your services are good.
And people trust your brand.
Ravishing Collection is name of trust when it comes to sell best quality shoes in low prices.
Ravishing Collection has became one of the largest and most reliable names in selling women shoes in Pakistan in a very short period of time.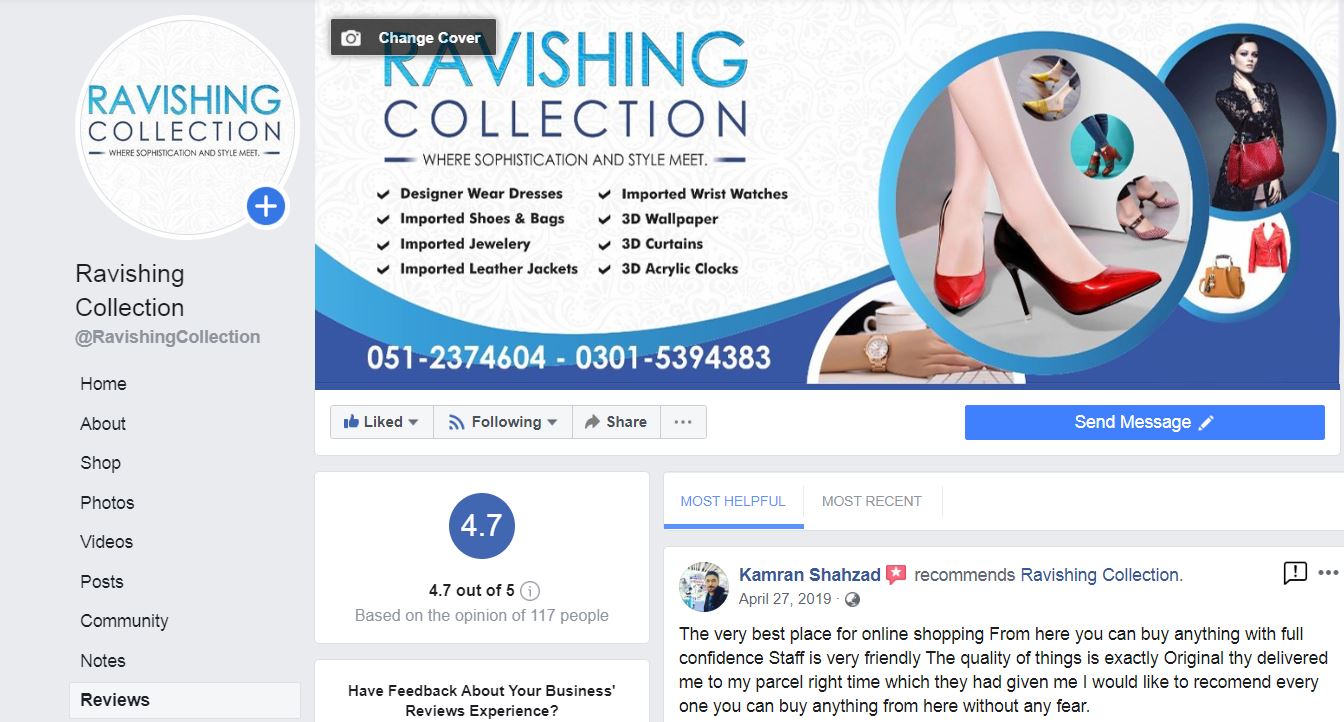 We have sold 1000s of pairs of women shoes in Pakistan
Now selling is not important here, anyone can sell but selling the best quality and maintaining your service level throughout 4 to 5 years is something.
Ravishing collection is one of the best names when it comes to selling women shoes in Pakistan or in abroad.
Huge range of Women shoes in Pakistan