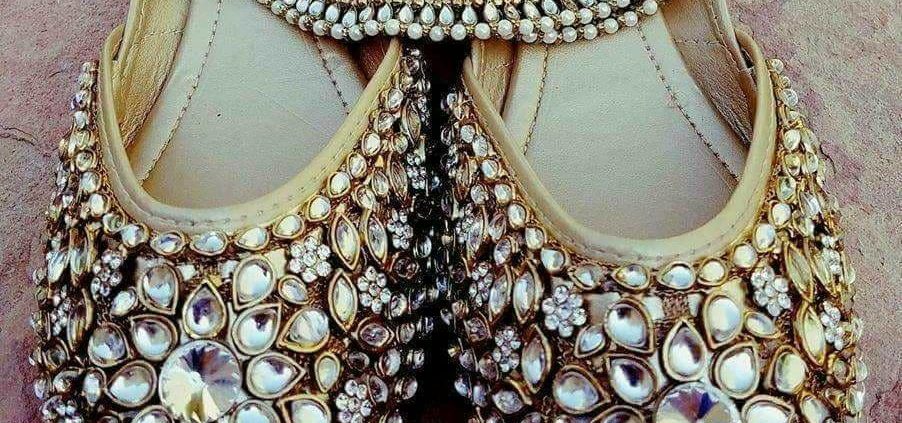 The Complete Guide to the Traditional Kundan Khussa and How To Wear It with Ease
Introduction: What is a Kundan Khussa?
The Kundan Khussa is a traditional Indian shoe, which has been around for centuries. It is made of leather and comprises of a sole, upper, and an insole. The upper can be made of various materials like silk, velvet or cotton.
Kundan Khussa History:
The word Kundan in Hindi/Urdu means gold and the word Khussa means shoe or slipper. The design was popularized by the Mughal emperors who wore it as a symbol of their power and authority. The design of Kundan Khussa has evolved over time but still maintains its traditional look.
Bridal Kundan khussa:
Kundan khussa are bridal shoes that are made of intricately carved silver, gold, or other metal. The kundan khussa is usually worn on the big day. They are traditionally decorated with intricate patterns and motifs that represent one's culture and heritage.
Product:
kundan khussa is not just a fashion statement. It is an art form, an expression of beauty, and the ultimate in both style and class. Our kundan collection has designs for all occasions, from weddings to sangeets to luncheons. Crafted by the best makers in the business, these pieces are always chic and elegant. With our kundan khussa you'll be the best-dressed..
Check our kundan khussa collection.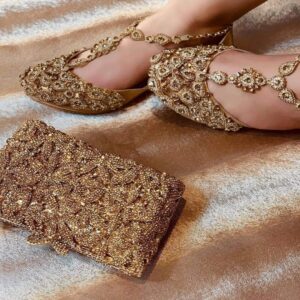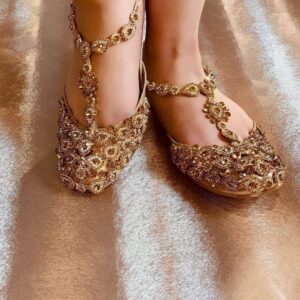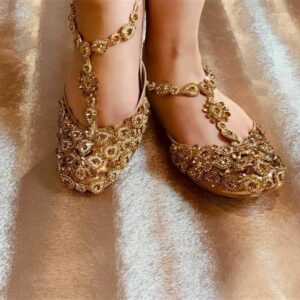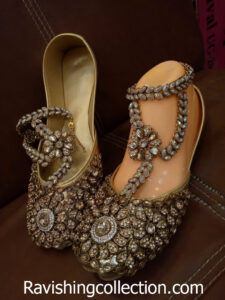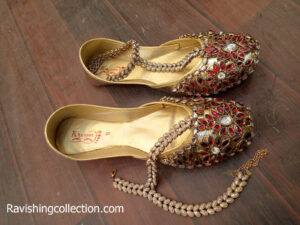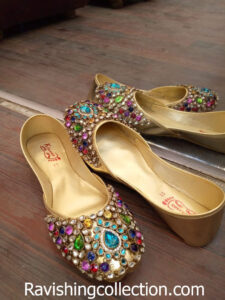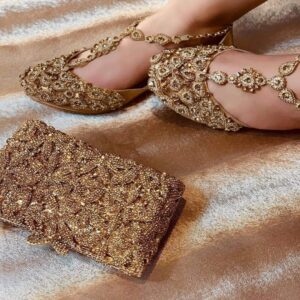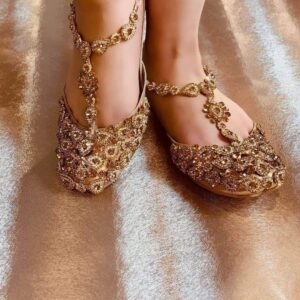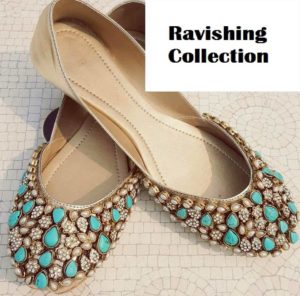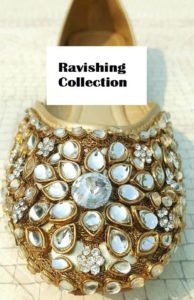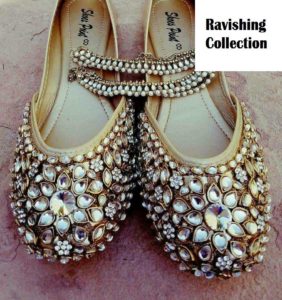 https://ravishingcollection.com/wp-content/uploads/2019/11/kundan-khussa-5.jpg
960
902
Ravishing Collection
https://ravishingcollection.com/wp-content/uploads/2019/10/logo-new-1-1030x386.jpg
Ravishing Collection
2022-02-02 18:20:59
2022-02-02 18:22:40
What goes best with a pair of kundan khussas?